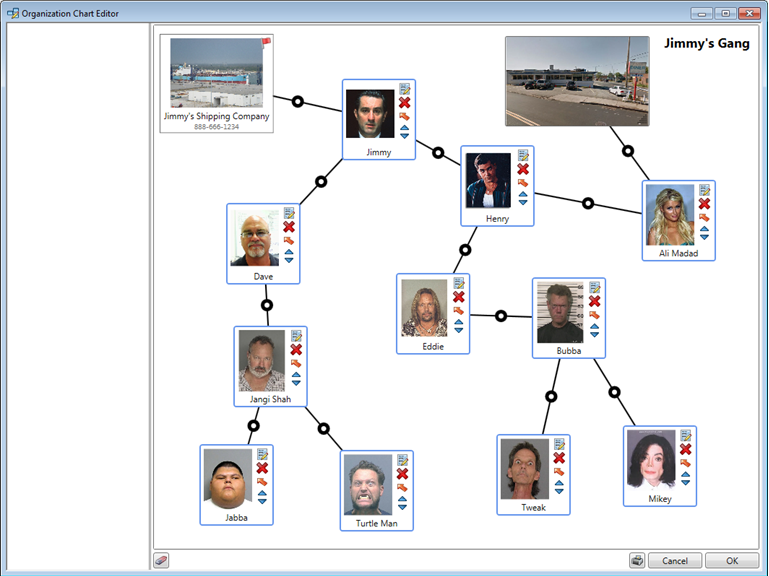 The creation of realistic scenario based training today is extremely difficult.  There are many complexities that go into the creation of training media that many people just dont understand.  In the past training devices have been created by someone simply throwing a bunch of pictures they took onto a phone adding a couple of contacts and that was it.  The scenario rarely tied into the scenario being created.  HTCI offers a better way.  HTCI can generate a scenario based exercise training devices.  These devices are based on your scenario!  The coordination of the design of the scenario is completely custom.  This allows you to conform the training aides to your scenario not the other way around.  Items that can be manipulated for the Training device include:
Customized photographs:

Date and Time Meta Data changed
GPS information added or changed
Camera Info added or changed
Miscellaneous other metadata added or changed

Customized Cellphones:

Calling records
Contacts
Text Messages
MMS Messages
Applications like Facebook, WhatsApp, and more

SD Cards
Laptops and Tablets
Seeding Plan
The following process was observed for all phones and is the baseline for our test.
All phones are physically checked for damage and functionality.  Phones that do not meet minimum functional conditions are identified and replaced.
If multiple platforms are to be used, the devices are grouped by OS and media type.
All test devices are individually cleaned.  Methods for cleaning included:

Individually deleting files from the container.
Reset of the data container to remove data from the cellphone.
Reset and wipe of the media device.

Logical extractions will be conducted with the test ripping device such as the cell phone extraction software to provide a baseline for the devices.
 Data sets are then seeded to the devices in several different manners:

Manually by hand
Calling the device from cellphone to cellphone to produce the correct result
Backup restoration to ensure a direct copy

After all devices are seeded with Data Sets, Logical extractions are once again conducted with the device that is to be tested to show the difference between the pre-seeding device and post device.  Devices that can be physically extracted are physically extracted.
Complete documentation is produced on the seeding process and devices themselves