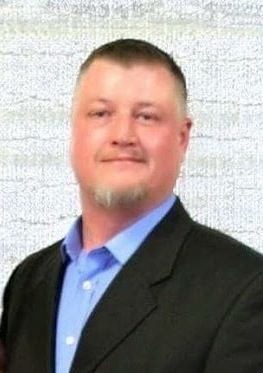 Since 2014 Sergeant Dan Boots has been with the Victoria County Sheriff's Office in Victoria, TX, where he started as a member of the Special Crimes Unit working UC narcotics and street crimes. He has many duties including Digital Forensic Examiner/ Investigator, LE Technologist and a SWAT Operator. The bulk of his work load is assisting with the examination of mobile devices from narcotics and child exploitation cases.
Dan began his career in Law Enforcement in the TX Air National Guard under active orders at Lackland AFB, San Antonio in 2002 as a Security Forces Airman. In 2003, he deployed to Saudi Arabia, Kuwait and Iraq during the first months of the War in Iraq. He served as a squad designated marksman, firearms instructor and training coordinator. Dan was also part of the team that evacuated the Super Dome after Katrina.
Dan worked for the Victoria PD from 2004-14, serving as a detective starting in 2008. He was the lead child sex crime detective, child death investigator and Cyber Crime investigator. He led the VPD to join the Houston Metro ICAC and start a Cyber Crime/Forensic Unit. Dan has worked with state, local and federal task forces in child exploitation and received forensics training from agencies such as the US Secret Service. He holds a TCOLE Master Peace Officer certification.