HTCI Business Units
Over the years HTCI has recognized challenges in the industry and has formed solutions for those problems.  In doing so HTCI has created business units within our group structure to provide these services.  These business units although owned by HTCI operate under there own management structure.  HTCI is proud of the services and offerings of its business units.
Cellphone Sales and Repair – Cellular-MD
Cellular-MD was established due to high demand for fast, reliable and cost-effective cellular repair and unlock services. Why waste your money buying new phones when you can have your phone repaired for a fraction of a new phone? Most of our services are done onsite and usually take about 30 minutes. (Some restrictions may apply) To provide the best and fastest service, we always have technicians in-house to diagnose, repair and unlock. Our technician and staff are all certified with major manufactures: such as Apple, Blackberry, HTC Nokia, Samsung and Motorola. We have many years experience in cell phone repairs and unlocking. HTCI Cellular Repair carries most of parts in stock to provide quick onsite repairs. We have the most up to date equipments and software for unlocking and data transfer. Our facility is run by Certified Master Cellphone Repair Specialists.
Digital Forensic Investigations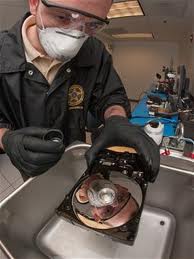 The recovery of evidence from digital storage devices in civil fraud, bankruptcy, divorce and other cases where digital evidence may have been used is more important than ever. We are the experts in this field. We train Federal, State and Local Law Enforcement in how to collect, preserve, investigate and present in court Digital Evidence. But beyond that, we have the real life Law Enforcement experience to not only collect your digital evidence, but to also investigate your case like no one else can.