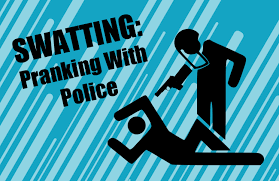 | Course Length | Certification | Course Type |
| --- | --- | --- |
| 1 Day | No | Cellphone Analysis |
This course will cover what swatting is and how to investigate swatting incidents.  Also covered are spoofing and bomb type threats.  This course would cover VOIP services like Google Voice, Spoofing apps and others used to do Swatting calls.
The intricacies of working with landline and cellular providers will be covered in detail to provide best practices for conducting these investigations.