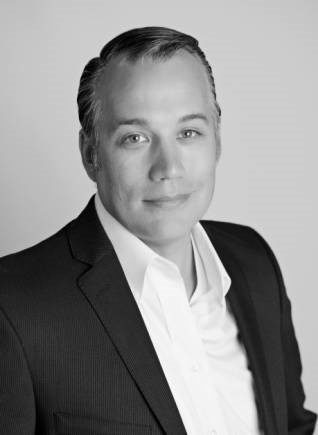 Director of Federal Programs
As a senior-level computer forensics executive with years of experience, Jim Carden is extensively trained in computer crime investigations and computer forensic examinations, and certified by the California Department of Justice. He offers comprehensive knowledge of criminal investigations, alongside legal and investigative savvy at the local, state, and federal levels. Carden has also provided expert testimony in computer investigations and forensics, and maintains top secret (TS/SCI) security clearance with both the Department ofDefense and Department of Justice.
Carden previously served as Vice President of Forensic Services for UBIC North America, renowned as a leading Asian-focused and global provider of e-discovery and digital forensic services. Specifically, the company helps enterprisesbuild preventive legal strategies and employ cutting-edge technologies toaddress ever-growing concerns regarding corporate legal risks. In the role, heis responsible for the development and implementation of the company's computerforensics department, employing standardized forensic training, procedures andpolicy in corporate offices across five countries.
He simultaneously works as a Cyber Intelligence Officer as a Special Agent with the United States Air Force, Office of Special Investigations, as a reservist he assist the OSI active duty units with felony crime investigations involving electronic evidence. He also served as a member of the FBI Joint Terrorism Task Force (JTTF) and Computer Crimes Task Force where Carden evaluated and combated terrorism and cyber threats.
As CEO and Forensics Investigator with his own Digital Blue Solutions, Inc., he commanded a highly specialized computer forensics company that offered a wide variety of data recovery and digital investigation services. There, Carden offered a host of electronic investigative services and litigation support designed to build legally defensible cases for corporations. His personal, customized approach to successfully handle clients' complex computer forensics cases also included the recruitment and screening of—and access to—a professional team of examiners who had undergone extensive government agency background checks and who held Department of Defense and/or Department ofJustice security clearance.
As a computer forensics, digital evidence instructor, with the High Tech Crime Institute Inc.(HTCI), Carden worked with a group that offered a full range of services to meet local, state, and federal law enforcement needs. There, he served as a computer forensics and data exploitation instructor for its NATO SpecialOperations Forces (SOF) Training and Education Program (NSTEP), and also familiarizedSOF operators with the process of triaging and processing captured digital materials in the support of targeting and evidence-based operations.
Carden's law enforcement and military service experience include working as a detective and lead computer investigator with the Fairfield Police Department. In this capacity, he launched its Computer Crime Investigations program and served as the department's lead computer crimes investigator. He was awarded the California Police Officer Standards Training (POST) Advanced Certification as a computer crimes investigator by the Robert Presley Institute of CriminalInvestigation (ICI) and recognized by the department for his high level of training in computer forensics.
He also served as a member of the elite Pararescue team (PJ's) with the UnitedStates Air Force for more than 16 years, working with its Special OperationsCommand (AFSOC) and Air Combat Command (ACC). In this position, Carden was tasked with the recovery and medical treatment of personnel in humanitarian and combat environments, as well as the support of NASA missions and recovered U.S. astronauts after water landings. In all, he earned 16 decorations for military service and combat missions.